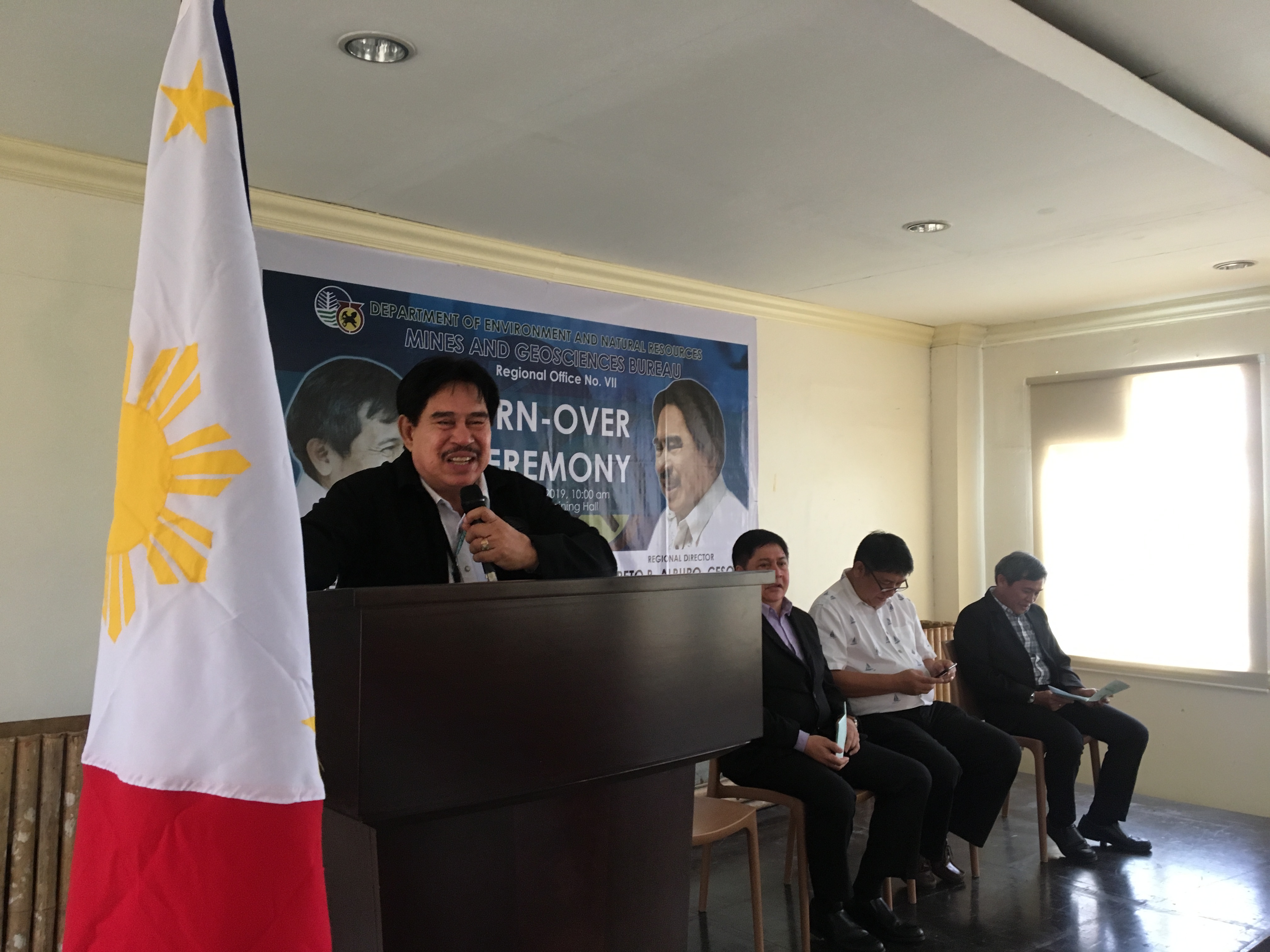 Outgoing Director Efren B. Carido turns-over Mines and Geosciences Bureau Regional Office – 7 (MGB-7) directorship back to Director Loreto B. Alburo after 11-months of dedicated service.
MGB Acting Director Wilfredo Moncano led the ceremony along with the Department of Environment and Natural Resources (DENR)– 7 Regional Executive Director Paquito D. Melicor, Jr.
Carido was installed as OIC Director for the MGB – 7 regional office after the landslide incident in the City of Naga to ensure coordination and implementation of plans and activities relative to the landslide occurrence.
On August 8, 2019, DENR Secretary Roy A. Cimatu assigned Director Alburo as the Regional Director of MGB – 7 and also designated Director Carido as the OIC Regional Director of MGB – Region 10.
The turn-over ceremony was witnessed by Environmental Management Bureau – 7 Director William Cuñado and former DENR USEC Jeremias L. Dolino along with the staff and employees of the MGB – 7 and DENR – 7.