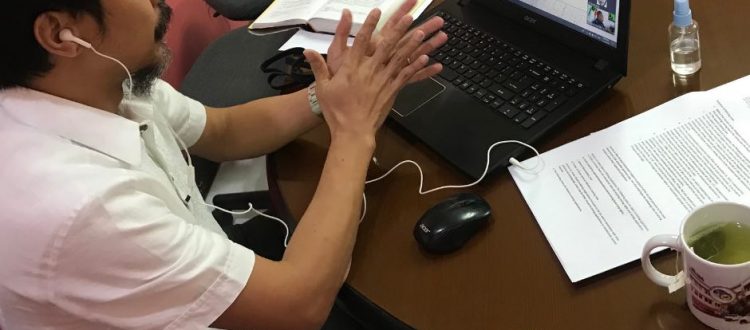 MGB 7 LEGAL OFFICER ATTY. CID JEROME NAVAREZ DELIVERED AN ONLINE LECTURE ON THE COUNTRY'S MINING POLICIES
MGB 7 Legal Officer Atty. Cid Jerome Navarez delivered an online lecture on the country's mining policies particularly on the areas open to mining applications, areas closed to mining applications, and prohibited acts and corresponding penalties to the Philippine National Police (PNP) Region 7 personnel.
PLTCOL Ali A. Baron, OIC-RIDMD/Course Director invited MGB 7 to deliver a guest lecture to the meeting which was participated by 30 Police Commissioned Officers (PCOs) from the different units of the Police Regional Office (PRO) 7.