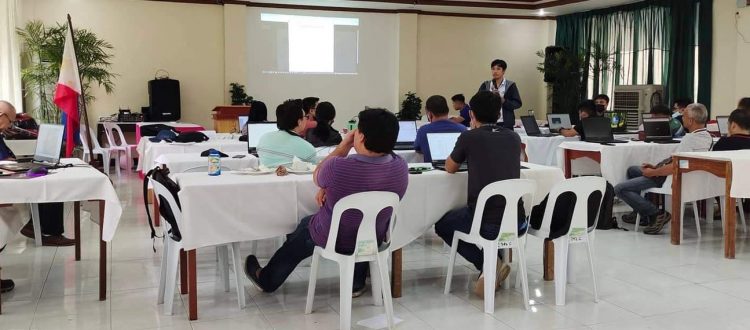 LOOK: MGB 7 PERSONNEL ATTENDS 1ST SEMESTER FY 2022 DENR – 7 ONE CONTROL MAP ASSESSMENT/WORKSHOP.
Mines and Geosciences Bureau (MGB) 7 Senior Geologist John Christopher V. Santos presented and discussed geohazard-related programs and activities of the Bureau while Engr. Shenno Lester R. Cose talked about tenements and other related updates before the participants from the Provincial/City Environment and Natural Resources Offices (PENROs/CENROS), EMB GIS 7, Conservation and Development Division, Licenses, Patents and Deeds Division, Surveys and Mapping Division, and Planning and Management Division on August 3-5, 2022 at Ecotech, Lahug, Cebu City.
The activity was facilitated by the Planning of Management Division (PMD) of the Department of Environment and Natural Resources (DENR) 7.
Photos: