The culmination of the nine-month journey of mother and child is a joyous occasion. The life that the mother bears and nurtures for nine months inside the womb is finally coming out to see the world.
Sadly, some mothers go through this momentous experience in a dilapidated birthing center with no comfortable bed and lacking proper amenities.
This was the situation at the old health and birthing center at Barangay Cantabaco in Toledo City. Two out of 10 expecting mothers prefer to give birth in their homes attended only by an unlicensed midwife because they dreaded more the poor facility.
"The facility is really old and already rundown," said a nurse assigned at the old Cantabaco Health and Birthing Center. "This is the reason why some patients do not feel safe. Those who can afford would go to the hospital. But those who can't afford can only endure or give birth at home."
With all these in the past now, Jane Pahanonot, a resident of Cantabaco who is in the third trimester of her pregnancy, can finally put her mind at ease.
In support of the health of mothers and children, Carmen Copper Corporation donated a two-storey Health and Birthing Center at Barangay Cantabaco for the people of Toledo.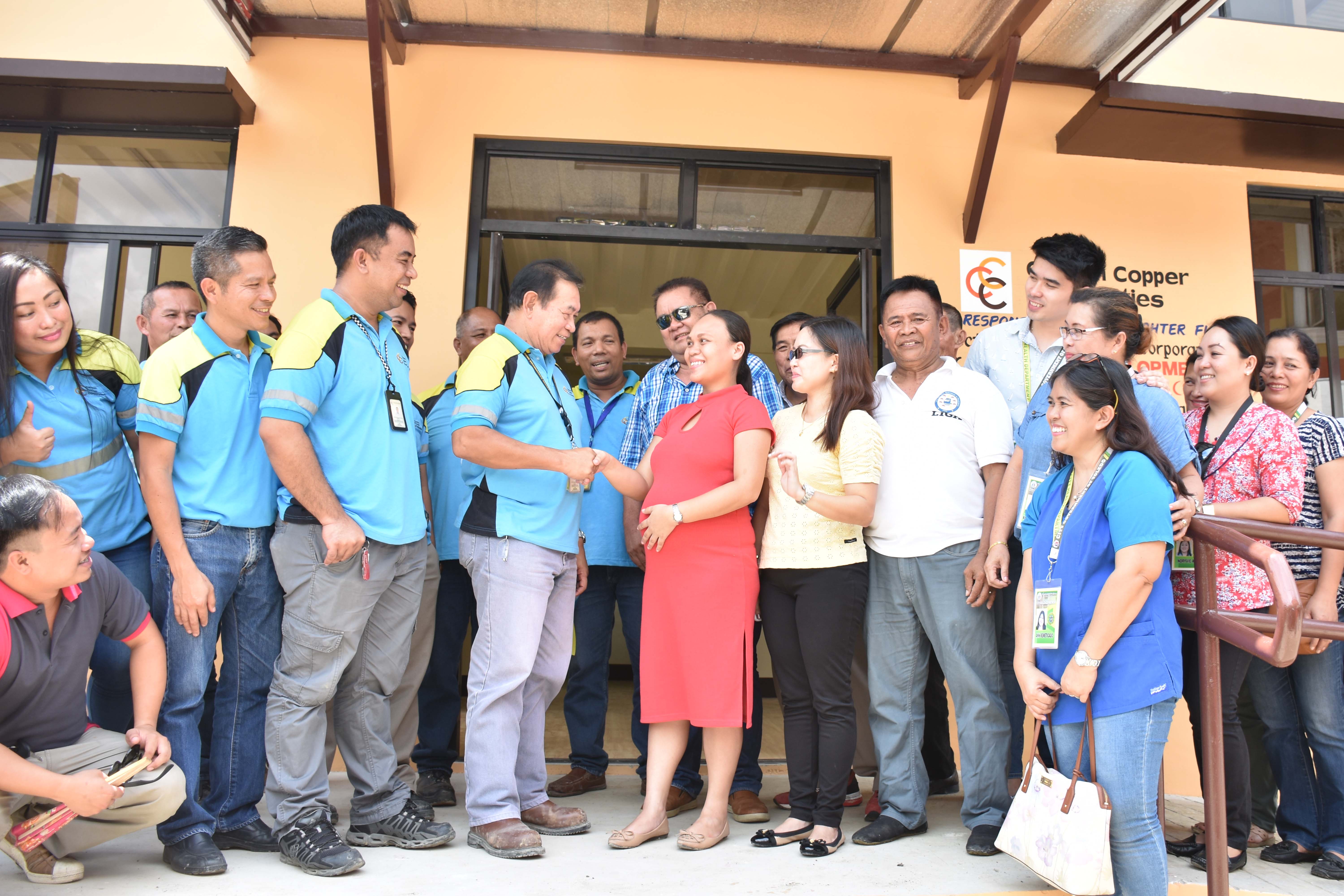 The first floor is a dedicated birthing facility with a delivery room, a clean-up and sterilization room, a ward, a consultation and treatment room, a scrub area, a comfort room and a waiting area. The second floor serves as the health center with two consultation rooms, a store room, a comfort room and a waiting area.
Toledo City Health Medical Officer Dr. May Luthgard Ubod said that the city government will provide for the facility's professional staff requirement. A midwife and a nursing attendant will be retained to continue the delivery of health services to the people.
"With an improved structure, we can provide better services to the people. Our goal is to ensure that both mother and child are taken care of while keeping tabs on the overall wellness of the entire community," Dr. Ubod said.
Pahanonot is more confident now that she will be able to bring her baby safely to the world inside the new and better birthing facility. She is more than thrilled to finally experience the miracle that is childbirth.
Building a healthy community is part of Carmen Copper's commitment under its Social Development and Management Program (SDMP). Carmen Copper believes that a healthy community is a building block to become more resilient and self-sufficient in the future. / Contributed by Carmen Copper Corp.