THE Mines and Geosciences Bureau (MGB) in Central Visayas announced Tuesday afternoon that the hole found in one section of Juana Osmeña Street in Cebu City was not a "sinkhole." In a Facebook post, MGB-Central Visayas geologist Dr. Dennis Gerald Aleta said the gushing drainage runoff from an old culvert caused the scouring of the fill materials. "It is not a sinkhole," the post stated.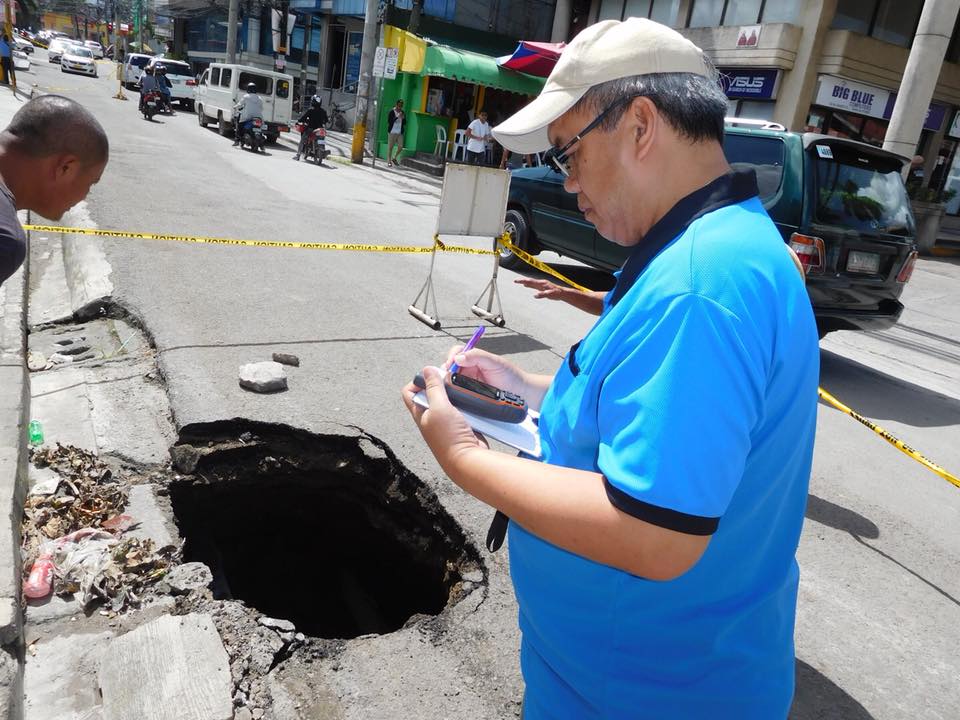 The MGB also said that sinkholes occur or happen only in naturally Karst areas. Karst is defined as the topography formed from the dissolution of soluble rocks such as limestone, dolomite and gypsum. In this case, the hole discovered in a portion along Juana Osmeña Street, or the ground where it was located, "is no longer a bedrock but fill materials."
The MGB recommended to cordon the area. In an earlier post, Cebu City Disaster Risk Reduction Management Office Chief Nagiel Bañacia said the hole "was a simple case of a concrete pipe — cross drainage — that collapsed beneath the pavement." Bañacia posted photos of the supposed sinkhole.
He said the Department of Engineering and Public Works will repair the damaged culvert in the next four days and asked for public understanding for the traffic it may cause.
"However, we expect heavy traffic along this area of Juana Osmeña St. for the road is partially blocked to keep the safety the motorists and pedestrian while rehabilitation is ongoing," he said.
"DEPW will try its best to expedite the work, which is expected to last the maximum of four days. Our apologies for the inconvenience," he said. | Source: Sunstar Cebu