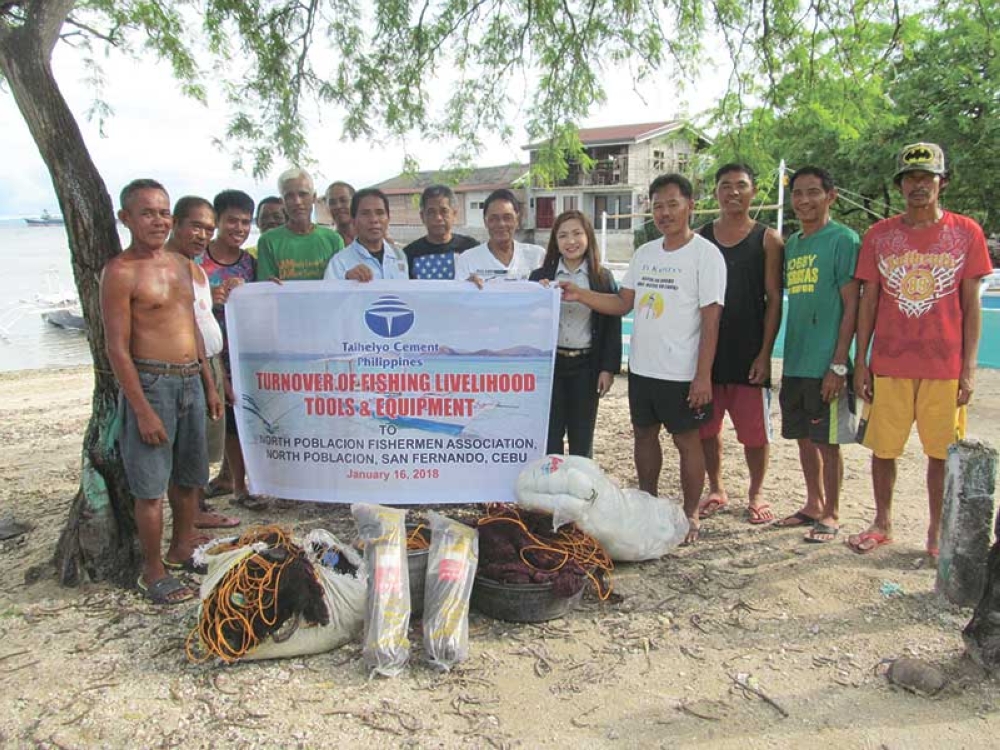 AT LEAST 50 fishermen in the southern town of San Fernando have been catching more fish than they used to last year, each gathering about three kilograms more this year.
Taiheiyo Cement Philippines Inc. (TCPI) augmented the fishermen's gear by donating fish nets, ropes, and nylon thread at the start of the year through their associations.
TCPI separately turned over the donations on Jan. 16 to 30 to beneficiaries with South Poblacion Fishermen Association (SOPOFIAS) and 23 members of Sto. Niño Fishermen Association (SNFA) living in North Poblacion.
"The fishermen used to catch only about two to five kilograms per day," said Vanessa L. Bongcawil, TCPI community and general affairs section head. "Weeks after, they harvested some three kilograms more."
She turned over the equipment to both associations in the presence of Barangay Captain Teofanes Aldepulla of North Poblacion and Rogelio Manugas, administrator of South Poblacion on behalf of Barangay Captain Dioscoro Esbra. | Published in Sunstar Cebu