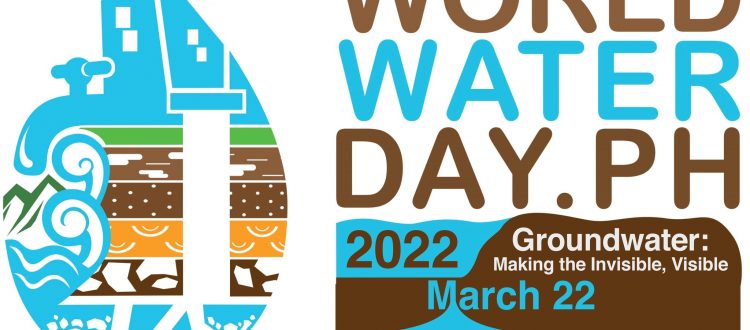 DENR KICKS OFF WORLD WATER DAY 2022 CELEBRATION
The Department of Environment and Natural Resources (DENR) kicked off this year's celebration of the World Water Day with the gathering of policymakers and experts for the 1st National River Basin Summit on March 15.
DENR Acting Secretary Jim O. Sampulna said the two-day summit organized by the River Basin Control Office (RBCO) is in line with the celebration of the World Water Day on March 22 under the theme, "Groundwater: Making the Invisible, Visible."
He also said that the summit seeks to document best practices and lessons learned from various river basin initiatives crucial to the country's need for sustainable integrated river management practices for implementation within the 421 principal river basins.
Sampulna, in his keynote message during the event, urged policymakers and experts to plan specific actions and a comprehensive framework to prepare for calamities triggered by climate change.
He pointed out that the application of integrated water resources management approach is key to protecting the country's river systems, which heavily depend on groundwater for its annual flow.
"The deterioration of groundwater quality may directly affect aquatic and terrestrial ecosystems," Sampulna said, adding that damage to river systems spells long-term ecological and economic losses and affects the population's quality of life.
Sampulna noted that there are rivers with over 50 percent of their water flow derived from groundwater, while others exceed 90 percent of their water flow during "low-flow periods" or extended dry periods.
Two best practices in river basin governance were presented at the event. These were the Cagayan de Oro River Basin Experience (NGO-led River Basin Governance) presented by Cagayan de Oro River Basin Management Council Executive Director Hilly Ann Roa-Quiaoit and the Pampanga River Basin Experience (Regional Development Council-led River Basin governance) presented by National Economic and Development Authority-Central Luzon Regional Director Gina T. Gacusan.
Likewise, National Water Resources Board Executive Director Sevillo David Jr. presented the "Results of the Study on Groundwater Assessment" while DENR-Climate Change Service Director Elenida Basug discussed the "Build Back Better Task Force: Updates and Initiatives."
Also presented during the event were the "Water Provision and Flood Protection in the River Basin" and "Ecosystem-based Adaptation and Flood Protection in Coastal Zone" by
E2RB Project-GIZ Principal Advisor Dr. Klaus Schmitt and the "Integrated and Inclusive Water Security Framework (Safe Water) by US Agency for International Development or USAID Safe Water Project Advisor Rachel Beja.
Originally posted: https://bit.ly/3710GkW