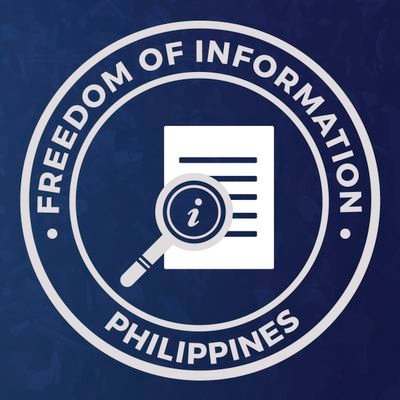 Project Description
Executive Order No. 02 or the Executive Order on Freedom of Information (FOI) aims to promote an open government by increasing the transparency of the executive branch and its agencies. It strengthens the right to information as enshrined by the constitution.
FOI allows Filipino citizens to request for any information about the government transactions and operations, provided that it shall not put into jeopardy privacy and matters of national security.
The FOI mechanism for the Executive Branch is enabled through Executive Order No. 2, series of 2016.
MAKE A FOI REQUEST – Click here